News & Updates
2017-12-29
KNÆGT folkets ark LP
The blaster and the banger that is FOLKETS ARK by KNÆGT has just arrived to Instigate HQ.
Get your copy now!
Paypal: instigate82@hotmail.com
200 swe-kr / 25 usd / 21 euro.
Prices include postage.
Limited version on orange vinyl. Act fast!
Distros get in touch for wholesale rates.
No trading I'm afraid.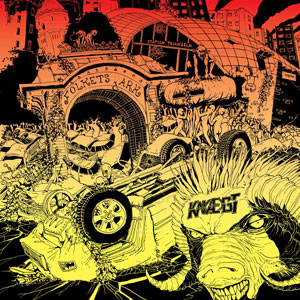 2017-04-05
ANDY THE BAND carry on 7"
Pre-order ANDY THE BAND carry on 7" by sending a mail to instigate82@hotmail.com and you'll get the limited screen printed version!
Just in the distro:
REGIMEN - s/t - LP
BEAST - dead or alive - LP
TYRED EYES - elevator - LP
SIENNA ROOT - pioneers - LP
ANCHOR - distance & devotion - LP
DEN STORA VILAN - förvandling - LP
GRANDE ROSES - built on schemes - LP
THURNEMAN - de räknar våra dagar - LP
ROTTEN MIND - i'm alone even with you - LP (pre-order only)
2015-06-29
Supercrush & Urban Savage
Just added the awesome new singles from URBAN SAVAGE and SUPERCRUSH.
2015-04-27
NIGHTMEN girl for you 7" OUT NOW!
NIGHTMEN girl for you 7" OUT NOW! NIGHTMEN girl for you 7" OUT NOW! NIGHTMEN girl for you 7" OUT NOW! NIGHTMEN girl for you 7" OUT NOW! NIGHTMEN girl for you 7" OUT NOW! NIGHTMEN girl for you 7" OUT NOW! NIGHTMEN girl for you 7" OUT NOW! NIGHTMEN girl for you 7" OUT NOW! NIGHTMEN girl for you 7" OUT NOW! NIGHTMEN girl for you 7" OUT NOW! NIGHTMEN girl for you 7" OUT NOW! NIGHTMEN girl for you 7" OUT NOW! NIGHTMEN girl for you 7" OUT NOW! NIGHTMEN girl for you 7" OUT NOW! NIGHTMEN girl for you 7" OUT NOW! NIGHTMEN girl for you 7" OUT NOW! NIGHTMEN girl for you 7" OUT NOW!
DISTRO UPDATED with SHEER MAG 7". Amazing single!!!
NiGHTMEN girl for you 7" is coming soon. This one is also amazing.
You're lucky I'm into such amazing music.
AGENT ATTITUDE deranged realities LP
GAMLA PENGAR här kommer kriget LP
2014-10-20
NIGHT FEVER new LP in now!
We have 20 copies of Night Fever's new 12" Vendetta. 8 amazing songs. get it while it last.
2014-10-06
News in da distro
SVART STÄDHJÄLP new LP
DAMAGED HEAD tunnel vision LP
PRIMITIVE RITES amount to nothing
I still have some copies left of Aanna de Beers photobook - first press. Get em while they last.
2013-11-19
Just in from Havoc:
Sectarian Violence - S/t - 7"
DS-13 - ABORTED TEEN GENERATION - 7"
Amdi Petersen's Arme - Blod... - 7"
Moderat Likvidation - Nitad - 7"
Mob 47 - s/t - 7" (Karnvapen Attack)
DS-13 - KILLED BY THE KIDS - LP
Skitsystem - Grå Värld Svarta Tankar - LP
SKITSYSTEM - ENKEL RESA - LP
From Ashes Rise - Nightmares - LP
Regulations - S/T - LP
Regulations - Electric Guitar - LP
Institution - Domen Ar Satt - LP
2013-11-02
VÅNNA INGET ingen botten LP
This baby is available now. Amber/smoke colored vinyl. UV laquered cover. Printed innerbag. Totally amazing songs.
2013-10-20
Vånna Inget allvar repress
OUT NOW!
The amazing debut LP from Vånna Inget with some artwork changes. 600 copies all on clear vinyl.
Write instigate82@hotmail.com to preorder the new Hårda Tider CD/book.
Matte laminated hardback cover. 15"x15" poster. 60 pages, uncoated matte paper, sewn-bound, plastic shrink wrapped. Oh yeah, there's a CD with music too. Ten songs. Maybe the best you've ever heard. First press: 500 copies. ISG.38, Instigate Records 2013. Photos by http://orry.se/
Write instigate82@hotmail.com to preorder the new Hårda Tider CD/book.
Matte laminated hardback cover. 15"x15" poster. 60 pages, uncoated matte paper, sewn-bound, plastic shrink wrapped. Oh yeah, there's a CD with music too. Ten songs. Maybe the best you've ever heard. First press: 500 copies. ISG.38, Instigate Records 2013. Photos by http://orry.se/
I'm now taking pre-orders for HÅRDA TIDER scandinavian hardcore insanity CD/book (60 pages, poster included, coffee table book style!)
Distro updated:
SPIKNYKTER s/t 7"
COKE BUST degradation 7"
COMMIE COWBOYS s/t 7"
SVART STÄDHJÄLP gatuvapen 7"
CHRISTER PETTERSSON s/t 7"
LANDVERRAAD no love... 7"
BEYOND PINK the new black LP
BEYOND PINK pride and prejudice LP
THE TANGLED LINES stacy LP
NEIGHBORHOOD BRATS total dementia 7"
Few copies left:
IRON sex positive hardcore 7"
UPPGÅNG & FALL s/t 7"
WE LIVE IN TRENCHES autonomy clinic 7"
www.instigaterecords.com
2013-07-21
COMING THIS SUMMER!
2013-05-27
Ras, Vånna and so on.
Distro updated with RAS new 7".
Vånna Inget repress in the works, with some artwork changes. This repress will not only be distributed by Instigate but also released. It's more or less the same actually, just different logos on the back.
Hårda Tider upcoming LP/CD is soon to be sent for pressing. The last details in the artwork is taken care of right now.
2013-05-08
SLÖA KNIVAR P.S. Du Suger LP out now!
Fresh from the plant, here's the 2nd LP from the amazing HC band Slöa Knivar (Dull Knives in swedish). One song is about sleeping with Jack Black and another one is an homage to Star Trek, but don't think is only fun & games. The music is hard and noisy, like Black Flag & Bad Brains. First press 500 copies on black vinyl.
2012-10-13
JEALOUS COWARDS jajje bula EP OUT NOW!
JEALOUS COWARDS jajje bula EP OUT NOW!
2012-08-15
DISTRO NEWZZZ::::
2012-08-06
Primitive Rites 12" out now!
That's right. Fast hardcore from Malmö.
This sweet EP is out in late Sept by Instigate Rekdz, Smuts Rekårds & Rundgång Records.
Very happy to have this gold for sale:
CIVILISATIONEN evighetsspiralen CD
RED DOVES off the grid LP
TYRED EYES the piercing stare LP
The 2:nd press of BÄDDAT FÖR TRUBBEL värdighet LP arrived. We're open for business again!
2012-04-07
TERRIBLE FEELINGS shadows LP pre-order
TERRIBLE FEELINGS shadows LP pre-order
NORTH AMERICA: DERANGED RECORDS
EUROPE: SABOTAGE RECORDS
SWEDEN: DOUBLE SUN RECORDINGS
This is not an Instigate Records release, but I consider myself biased in this matter.
Bäddat För Trubbel's 2nd LP sold out in one week. So for now, we can hardly take orders on it. Repress is ordered and should come along in 2-3 weeks.
***
Just got some copies of Nitad's new album. It's much heavier than previous releases and it feels more personal. The hate is still there. Satan. Nitad. Hate.
***
2012-04-02
Bäddat & Terrible
Bäddat För Trubbel's new LP is out since thre days and selling quick!
Terrible Feelings stream a new song from the upcoming LP/CD here:
http://rcrdlbl.com/2012/03/29/download_terrible_feelings_intruders
ManLiftingBanner DLP
Commitment Crew LP
Shipwrecked LP
Särkyneet LP
Order now and get a free rollo!
2012-03-02
BÄDDAT FÖR TRUBBEL värdighet LP
The new LP with BÄDDAT FÖR TRUBBEL is called Värdighet and will be out this month!
15 amazing songs.
Released by Punks Only Records.
Distributed By Instigate.
This one will go fast so act fast.
2012-02-28
BÄDDAT FÖR TRUBBEL new LP
The amazing pub rock band Bäddat För Trubbel just announced the release of their 2nd LP. The label is Punks Only and we will handle the distribution. Here are two songs:
BÄDDAT FÖR TRUBBEL BANDCAMP
2012-02-21
Tour & distro update!
TERRIBLE FEELINGS debut LP/CD
comes out in April and the release tour
is being booked right now. Get in touch
if you can help!
Th 19: Verden, DE w/ NMA
Fr 20: Amsterdam, NL
Sa 21:
Su 22: Besancon, FR w/Loud Girls
Mo 23: S:t Etienne, FR
Tu 24:
We 25: Zurich, CH @ Dynamo - Werk 21 w/ Nothington
Th 26:
Fr 27:
Sa 28: Berlin, DE @ TBA
Su 29:
terriblefeelings@gmail.com
***
Distro is updated:
BRAIN F
DARK AGES
SHITTY LIMITS
DOUBLE NEGATIVE
+
LIBERTY MADNESS s/t LP
NO MORE ART peripeteia EP
HANNA HIRSCH
Gå hem över himmeln LP
Six new songs from this amazing swedish pop/punk band. Melancholic and melodic, similar to Masshysteri and Vånna Inget.
http://www.soundcloud.com/adagio830/hanna-hirsch-en-v-g-av-ljus-en
2011-11-11
CHRISTIAN BENDEL CALENDER
Yes yes yes, the most dedicated photographer in Hamburg has done it again and now Instigate is proud to distribute his calender. Get in touch and buy one for your grandma. They're dirt limited, only 100 copies made!
Pictures of NOFX, Sista Sekunden and more great bands (not as great as the two mentioned, but still...)
120 sek. Don't be late.
2011-11-02
Soon off on tour again:
TERRIBLE FEELINGS
NOVEMBER TOUR 2011
2: Loppen, Copenhagen, DK w/ Fucked Up
3: Mejeriet, Lund, SE w/ Fucked Up
4: Debaser, Stockholm, SE w/ Fucked Up
12: Babel, Malmö, SE w/ Invasionen
14: Rote Flora, Hamburg, DE w/ Bent Cross
15: dB's, Utrecht, NL w/ Jeff The Brotherhood
16: K4, Nürnberg, DE w/ Retox
17: Epplehaus, Tübingen, DE w/ TBA
18: Pop Corner, Marghera, IT
19: Kafé Kult, Munich, DE w/ Raein
20: Arena, Vienna, AT
21: Klubovna Povalec, Prague, CZ
22: RM16 Club, Dresden, DE w/ Argument
23: Cortina Bob, Berlin, DE
24: Ungeren, Copenhagen, DK w/ Autistic Youth, Defect Defect & Tumor Warlord
http://terriblefeelings.blogspot.com/
2011-09-08
MORE MASSIVENESS
FUCKED UP hidden world DLP
THE MEN immaculada LP
BRAIN KILLER every actual state is corrupt LP
BURNING LOVE songs for burning lovers LP
AC4 s/t LP
MOTHER'S CHILDREN that's who! LP
STATUES holiday cops 12"
STATUES new people make us nervous LP
NITAD ibland kan man... LP
TRISTESS 'hog & lag blues' LP
NO CLASS s/t 12"
BRUTAL KNIGHTS feast of shame LP
WHITE LUNG / NU SENSAE split EP
News in the distro:
VICTIMS a dissident LP
CITIZENS PATROL s/t LP
HÅRDA TIDER vår sak EP
KYLESA static tensions LP
FY FAN ingen framtid... EP
HÅRDA TIDER gatan kallar LP
POISON IDEA feel the darkness LP
DISFEAR misanthropic generation LP
TERRIBLE FEELINGS impending doom LP
News from Instigate Distribution:
Vånna Inget is the new band from Tommy in Sista Sekunden. Their debut LP is released Sept 10th by Punks Only and distributed by Instigate. Check them out at:
http://soundcloud.com/vanna-inget
2011-05-05
SVARTVIT EP OUT NOW!
Order your copy now.
1200 made, but most of them will go on the sold out release party on saturday.
2011-04-13
SISTA SEKUNDEN svartvit EP out soon!
2011-04-05
SISTA SEKUNDEN NEW SINGLE
SISTA SEKUNDEN has a new single coming out on May 7th! It's called "Svartvit" and has 7 brand new songs. It's currently at the pressing plant. 1200 copies. Black vinyl.
2011-03-28
Rock Against Cretins
COMMITMENT CREW rock against cretins EP
arrived this friday, NOW ON SALE!
2011-03-15
NEWS IN THE DISTRO
ACURSED livet är den längsta vägen till helvevet LP
AGRO JIVE debut LP
LEFT IN RUINS Ensam hatisk psykstörd 10"
MODERN PETS vista alienation EP
2011-02-25
COMMITMENT CREW Rock Against Cretins EP
Instigate adds another band to the roster and this time it's COMMITMENT CREW from Göteborg, Sweden. Ironically, they're quitting soon but this last recording is too good not to release. Their final show is in Göteborg on March 26th. Listening to the five songs from this EP reminds me of the DS-13 era, when hardcore was raw and exciting! 300 copies and that's it, so act fast. More info soon.
Just got 10 debut EP's of the hottest new band in Sweden: BEAST. Four cool rocksongs that'll make you dance and mosh and puke. Think Annihiltaion Time, Night Fever and Judas Priest.
Bäddat För Trubbel LP repress is coming up in a week or two. First press sold out really quick. So hurry up before we'll make the third press.
Just got in some new stuff for the distro:
ZERO BOYS history of... LP
CRUCIFIX dehumanization LP
POISON IDEA feel the darkness LP
WIPERS youth of america LP
DISCHARGE why LP
DISCHARGE hear nothing LP
THE ESTRANGED subliminal man LP
2010-10-19
HÅRDA TIDER - GATAN KALLAR - LP
The most anticipated release of all times; the hardcore saviour from Sweden, the fucking HÅRDA TIDER new LP. Don't tell me you don't want this. If you already have get, get another copy. This will put the rest of your record collectiion to shame. Released together with Hårda Skivor, Jaguar Trust and Law&Order. 100 sek. Fuck!
2010-07-04
US HARDCORE IN STOCK!!!
2010-05-10
Åldras Med Stil
Yes yes yes. SISTA SEKUNDENs new LP/CD is out now and you can buy it from Instigate direct. Get in touch!
BY THE WAY, We're taking care of the Adult Crash releases for some time now. Get this now:
Night Fever night blood LP
UX Vileheads cathc 22 EP
Ripping Headache EP
Smart Cops 2nd EP
Quick Fix EP
Instängd konkret & brutal EP
Love Potion EP
FyFan åh nej EP
Sotatila EP
N.D.T. total... EP
N.D.T. cease... EP
2010-04-10
Sista Sekunden NEW record out May 5th
Yes yes yes.
Our new record will be out May 5th and it's called ÅLDRAS MED STIL.
The track list is:
1. Min Stad
2. Våld
3. Att Åldras Med Stil
4. Släpp Aldrig In Dom
5. Lugnet Före Stormen
6. Trehundra Spänn
7. Sista Punkaren i Sverige
8. Det Nya Fenomenet Piratkopiering
9. Svart Som Natten
10. Familjens Svarta Får
11. Tjugo Minuter
12. Morfar Knut
13. Undergång
It's beeing released by:
Instigate (sweden)
P-trash (germany)
Fight For Your Mind (france)
Soul Rebel (USA)
While you wait for that sweet release you can check out our new shirts:
myspace.com/sistasekunden
We will hold a release party May 8th at KB in Malmö. Make sure to be there!
2010-01-24
New singles from DMC and Sorry State!
Slöa Knivar
Bukkake Boys
Instängd
Personangrepp
Direct Control
Thurneman
***
In a few days MALMÖ HARDCORE FEST starts and Instigate will be there selling records. Mr Instigate will most likely stand on stage himself performing some songs.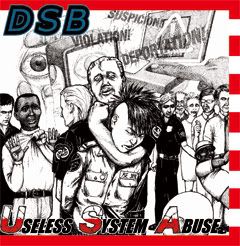 Just got 10 copies of the new DSB gatefold LP. It includes a DVD with real footage and edited videos. Get a hold of a copy while you can.
2009-12-29
New awesome EPs
Distro updated with:
UX VILEHEADS - FIRST EP
BALANCE - IN LIKE A LION EP
GOVERNMENT WARNING - ARRESTED EP
WASTED TIME - NO SHORE EP
DEEP SLEEP - PARANOID FUTURES EP
DEEP SLEEP - MANIC EUPHORIA EP
DEEP SLEEP - YOU'RE SCREWED EP
DIRECT CONTROL - S/T EP
THE LADIES - S/T EP
CLOAK/DAGGER - PINATA EP
LOGIC PROBLEM - NO CENTER EP
PISSCHRIST - VICTIMS OF FAITH LP
The upcoming Sista Sekunden LP is to be recorded in Feb 2010. Gonna be suh-weet.
Distro updates with both SHORT FUSE singles, awesome german punk!
I just got NIGHT FEVER's debut LP in the distro.
Only 10 copies. Get some. Get it now.
The new color sleeves for the HÅRDA TIDER/BALANCE split EP has arrived. Now it's more legit.
Other news is that Sista Sekunden are ready to record a new full length which is gonna happen in February 2010. Expect our best recording ever, to be released by Instigate and some other awesome labels spring 2010!
Other recent new LP recordings has been done by some of the best swedish bands around: Masshysteri, Hårda Tider and Balance. Whether Instigate is gonna be a part of those releases is yet to see. Yeah...
2009-09-23
HÅRDA TIDER / BALANCE split EP out tomorrow!!
The long awaited split with two of the most interesting bands from Malmö/Lund is finally out. Killer crusher know your style. Hårda Tider bring a more hardcore side to their already bonebreaking S.T. cha cha cha Cyko Miko hoodrat HC + they do a Warzone cover. Balance are more polished yet more punk than ever, sxe hardcore with a brutal honesty, this time convincing with a more political lyric + a cover on No Security!
2009-09-20
Sista Sekunden US/Canada tour
Yo. For all yanks and canadicks, make sure to see Sweden's most boring band as we come to play music/rock in your area.
october 09
T 1 PHILLY, PA @ kung fu neck tie
F 2 NYC, NY @ 538 johnson (apt #210)
S 3 BOSTON, MA @ Midway Cafe
S 4 PORTLAND, ME
Help needed
M 5 ALBANY, NY @ Valentines
T 6 MONTREAL, QC @ Katacombes
W 7 QUEBEC, QC
Help needed
T 8 TROIS RIVIERES, QC
Help needed
F 9 OTTAWA, ON @ Hullbastard House
S 10 PETERSBUROUGH @ The Spill
S 11 TORONTO, ON @ Nuetral
M 12 HAMILTON, ON
Help needed
T 13 S:T CATHERINES, ON @ CLUB 73
W 14 BUFFALO, NY @
Help needed
T 15 DETROIT, MI @ Trumbelplex
F 16 CHICAGO, IL
Help needed
S 17 COLUMBUS, OH @ Legion Of Doom
S 18 PITTSBURGH, PA @ the Nerve
M 19 WASHINGTON, DC @ The Lighthouse
T 20 RICHMOND, VA
Help needed
W 21 BALTIMORE, MD
Help needed
T 22 NEW BRUNSWICK, NJ @TBA
F 23 PHILLY, PA @ TBA
S 24 NYC, NY @Abc No Rio
www.myspace.com/sistasekunden
2009-08-10
Sista Sekunden tour
I'm on tour with Sista Sekunden now. Come out to a show and buy stuff from the distro.
AUG
7 Göteborg @ TKVM
8 Lindesberg @ Nödlösningen
9 Stockholm @ Klubb Gås
10 Jönköping @ Tändstickan
11 Uppsala @ Ungdomsens Hus
12 Gävle @ Intakto
13 Stockholm @ Ung08
14 Växjö @ Kulturhuset
15 Kiel @ Shaubude
16 Leipzig @ Giessenstr. 17
17 Offenburg @ Juze Kessel
18 Nürnberg @ Künstverin
19 Mannheim @ JUZ Mannheim
20 Berlin @ Schnarup Thumby
21 Hannover @ Stumpf
22 Hamburg @ Störtebecker
Just restocked on one of the best selling records in the distro except for our own releases: MASSHYSTERI. This LP is something everybody needs.
The Balance/Hårda Tider split EP is at the pressing plant. Yup, Instigate will release this hardcore piece of awesomeness tgthr with Not Enough, Monument, Hårda Skivor and maybe someone else. Gonna be killer time.
Sista Sekunden summer tour starts in two weeks:
AUGUST
07 Göteborg
08 Lindesberg
09 Stockholm
10 Jönköping
11 Uppsala
12 -
13 Stockholm
14 Växjö
15 Kiel
16 Leipzig
17 Offenburg
18 Nürnberg
19 Mannheim
20 Berlin
21 Hannover
22 Hamburg
Just got a fresh delivery from Trabuc Records in Valencia.
Lost Boys EP
Asedio LP
Warvictims LP
Anti Playax LP
Derrota/Ambulance split EP
Auktion/Black Panda split EP
Holocaust In Your Head/Motorbeath split LP
2009-02-21
Attack from Combat Rock
VICTIMS killer LP
ROTTEN SOUND cycles LP
ANOTHER SINKING SHIP legacy LP
2009-01-21
Yet another three new.
V/A: Den Magiska Cirkeln 7"
(Svartenbrandt, Thurneman, Bad Amputation, Instängd, Förmögenhet)
HANNA HIRSCH/YOUNG FIT MALES split 7"
NITAD ibland kan man inte... CD
2009-01-12
Distro Update Jan 2009!
Three new fucks:
IMPERIAL LEATHER do you know LP
MOUTH SEWN SHUT doomed future LP
APPALACHIAN TERROR UNIT greenwashing LP
Happy new fucking year. The world is collapsing. I hate this.
Just in:
Massmord / Shades Of Grey split LP
MOUNTZA #3 hardcore FANZINE
New stuff:
NUCLEAR DEATH TERROR ndt CD
TRISTESS hög & låg blues LP
HÅRDA TIDER vår sak EP
MASSHYSTERI vår del av stan LP
VICIOUS CYCLE neon electric EP
RETAINERS lose it EP
SISTA SEKUNDEN sista försvarslinjen EP
REGULATIONS different... EP
RETAINERS s/t LP
DEAN DIRG raus! LP
MARGARET THRASHER moderat rock LP
THE AGGRAVATION s/t LP
Christmas special: order more than 3 records and get 20% off or something. I'll make good prices in these days of economic crash. Hardcore lives outside of money's reach.
2008-12-01
Sista Försvarslinjen EP and Vår Sak EP
The distro just got juiced up with HÅRDA TIDER Vår Sak EP. The best band in Sweden right now. Get it while it lasts! This is the shiznit!
Next release is already out, it's the vinyl version of Sista Försvarslinjen by SISTA SEKUNDEN. The fastest and most raw up to date. Seven songs. Co-released with P-trash Records, US press by Gnarly Slaughter.
2008-11-17
Greetings from USA
Hello!
2008-08-12
We Live In Trenches EP out now!
We Live In Trenches EP out now!
Ugh!
Get it!
2008-08-11
Distro update AUG
New stuff:
TRUE COLORS perspective EP
LOGIC PROBLEM double crossed EP
DIRECT CONTROL nuclear tomorrow EP
SOCIAL CIRCKLE static eyes EP
CHRISTIAN CLUB final confession EP
INSTÄNGD mitt svar på ingenting EP
SMART COPS sudore a merenda EP
KORO speed kills LP
UNION TOWN regenerated LP
JUSTICE live and learn LP
Sista Sekunden/Kamikatze tour starts friday.
Don't miss it. I'll bring the distro.
2008-07-23
Distro update JULY
Abductio LP
Atlas Losing Grip CD
Brun Dill EP
Citizens Patrol EP
Damaged Goods EP
I Walk The Line LP
I Walk The Line EP
In Defense LP
Lama LP
Operation Eat Shit EP
Rush'n Attack EP
Victims LP
2008-07-23
Repress & release date
The repress of SISTA SEKUNDEN skyll inte på oss LP is here now! Get in touch for wholesale and trades!!
The release date for WE LIVE IN TRENCHES debut EP is August 12th. Three tracks of Sweden's finest mix of Black Flag, Alice Cooper, Fucked Up and Turbonegro (describing this band depends on how I feel at the moment, but it's fucking amazing good ok!?).
I'm leaving on tour w Sista Sekunden and Kamikatze between Aug 14th and Sept 7th. Come to our shows and buy records from me and talk shit with me about how Reagan Youth started with too many bass lines after a while. Dates are:
AUG
14: Kalmar, Swe
15: Gotland, Swe
16: Stockholm, Swe
17: Norrköping, Swe
18: Örebro, Swe
19: Help, Swe/Nor
20: Stavanger, Nor
21: Arendal, Nor
22: Oslo, Nor
23: Trondheim, Nor
24: Help, Swe
25: Umeå, Swe
26: Luleå, Swe
27: Oulu, Fin
28: Tampere, Fin
29: Turku, Fin
30: Helsinki, Fin
31: Riga, Lat
SEPTEMBER
01: Vilnius, Lit
02: Warszawa, Pol
03: Rzeszow, Pol
04: Nowy Sacz, Pol
05: Torun, Pol
06: Gdansk, Pol
total info:
myspace.com/sistasekunden
2008-07-08
NEW BAND: We Live In Trenches
I'd like to welcome We Live In Trenches to the Instigate family! They are one of the best bands I've heard this year. Fucking unique and brainiacly awesomeness from Göteborg, Sweden. One fine piece of 7" vinyl out this summer! Soon!
2008-07-02
Massive distro update
Yo folks.
I just got back from tour and the distro is finally updated:
LPs from:
AUTISTIC YOUTH
AWAKENING
BASTARDS
BOMBENALARM
DISCARGA
DELTA FORCE
DEAN DIRG
FOOLOCRACY
GASMASK TERRÖR
GEWAPEND BETON
GUIDED CRADLE
HORRÖR
INSOMNIO
KNUGEN FALLER
LÄRM
THE MISFITS
THE OBSERVERS
THE RATS
RUIDOSA INMUNDICIA
SEE YOU IN HELL
SEVERED HEAD OF STATE
SS DECONTROL
THE LOST PATROL BAND
TO WHAT END
VI GRUER OSS
VICTIMS
WARKRIME
WIPERS
And don't miss the new MCD from Sista Sekunden. Oh fuck.
2008-04-23
Sista Sekunden new CD
We have recorded 7 new songs with Sista Sekunden. They are to be released on a CD by Instigate and maybe some other labels. It's the best stuff ever done by SS. Vinyl version is coming later on Cutthroat.
Sista Sekunden also has released the first record on cassette, from Atonal Micronal.
MAY tourdates for Sista Sekunden
15: Malmö, Sweden
16: Help! - Denmark/Germany
17: Bremen, Germany
18: Berlin, Germany
19: Vienna, Austria
20: Krsko, Slovenia
21: Trieste, Italy
22: Vicenza, Italy
23: Bologna, Italy
24: S:t Etienne, France
25: Manlleu, Spain
26: Toulouse, France
27: Help! - France/Spain
28: San Sebastian, Basque Contry
29: Bordeaux, France
30: Paris, France
31: Leuven, Belgium
JUNE
1: Help - Holland/Germany
2: Hamburg, Germany
See ya!
2008-03-12
Back from tour.
Yo
I'm back from the tour w DSB. It's been amazing, except for having to cancel all the shows with Sista Sekunden cause our singer was beat up black and blue at the first show in Copenhagen by some scum fucks. Anyhow the tour was great and our singer is going to recover, after several hospital visits.
There are some leftovers from the tour, such as tour shirts and DSB shirts. Drop me a line if you wanna buy some.
I have the new releases out now:
THE STATIC cassette
DSB cassette
SISTA SEK LP
SISTA SEK / I7S split 7"
2008-02-19
The Static - new band on Instigate
My friends recently formed a band and after one listen I was hooked. We agreed on a demo tape release and I'm very happy to finally represent this kind of punk style on Instigate. It's like a basement where cockroaches and worms fight with no gloves and under the belt – so to speak – and the sound is The Static.
A seven track demo cassette is in the works. Planned release is March 1st, while I'm on tour. The Static will play their second live show that night in Malmö together with K-Märkt Kult, Masshysteri & Los Retardos. Make sure to be there and get yourself a copy. That is if they're out by then...
DSB tour starts in three days and I'm maxed out like a mongoose. We'll bring the whole distro and new releases on tour. See ya!
2008-02-14
Sista Sekunden vinyls out now!
Sista Sekunden 2006 LP
The vinyl version is finally here! The first record on wax. 13 raw tracks. I'm extremely happy with the outcome, sounds good and look amazing. 500 copies made. Black vinyl, two color labels (black/silver), two color lyric sheet (blue/yellow), two color sleeve (red/black) and a sweet metal sticker on the front. Released by Instigate & Dempe (paid by SS...hehe).
Iscream 7 Showers / Sista Sekunden split 7"
Four songs by each band. I7S from Japan play past incredibly tight thash hardcore. We play hardcore..eh.. yes! Pretty amazing sound for beeing recorded in the rehearsal...
500 copies made. 8-page booklet in 7" size. Three color cover, one color inside. Co-release by Instigate (Sweden), Rock Room (Japan), Gaitan SS (USA) & Fight For Your Mind (France).
We are going on tour now, so get your copies when we come to your town. If you can't make it, mail us and we''ll take care of it when we get home, come mid March.
Instigate also has a new cassette release with DSB from Japan, in time for our tour together. 300 copies. Hard hitting crasher punk hardcore.
2008-01-18
DSB tour + cassette release
The whole tour is almost fully booked now. It has taken time. In 5 weeks it starts!!
Instigate will have three new releases for this tour:
DSB cassette with 10 tracks, raw as hell!
Sista Sekunden/I7S split 7"
Sista Sekunden 2006 LP
The whole distro is coming on tour too. Well, almost everything.
See ya'äll soon
The DSB tour is in its final stage of beeing fully booked. Dates will be posted soon.
New records in distro:
GORILLA ANGREB discography LP
NOW DENIAL mundane lullaby LP
BORN/DEAD the final collapse LP
BOMBENALARM no mistakes LP
TOUNG WASTENERS s/t LP
EXHALE prototype LP
COUNTERBLAST/GRACE.WILL.FALL split 7"
Next release:
Sista Sekunden / Iscream 7 Showers split 7"
Sista Sekunden 2006 LP
DSB cassette
Young Wasteners LP
Horror LP
Leadershit/Derrota split LP
2007-11-03
More new records
86 MENTALITY goin nowhere fast CD
86 MENTALITY on the loose 7"
86 MENTALITY s/t 7"
TIME TO ESCAPE e.p. 7"
WASTED TIME s/t 7"
WASTED TIME no shore e.p. 7"
GOVERNMENT WARNING arrested 7"
CARDIAC ARREST life´s a dead end 7"
B.U.S.H. sao paolo LP
THE RATS we are 7"
COMMITMENT CREW hisingen 7"
2007-10-30
New records in the distro
Yo
I just got some new LPs in:
POISON IDEA feel the darkness LP
POISON IDEA latest will and testament LP
SKARPRETTER ammunition LP
DERIDE [jap.signs] LP
LA FRACTION la vie revée LP
And CDs:
NINE SHOCKS TERROR four track CD + live DVD
MAJOR CONFLICT sounds like 1983 CD
The Sista Sekunden LP and split CD is going well, so act fast if you wanna get your hands on these goodies. On the other hand, don't bother. I'm gonna make a repress of the LP any day now, and the split is soon to be released as a 7", together with Rock Room Recs and Fight For Your Mind. Any other labels interested? Let me know and we'll work something out!
2007-08-28
Skyll inte på oss LP version out now!!
Yup. The LP version of Skyll Inte På Oss by SISTA SEKUNDEN is out now. It holds 12 tracks + one cover on Descendents - all in in swedish. Super nice artwork and hot foil print. 100:- or wholesale (min 5 copies) or sweet trades or mail me for euro/usd prices. First press on 500 copies is going fast.
2007-06-12
Sista Sekunden new CD out now!!
Sista Sekunden new CD out now!!
13 new songs. More melodic this time but still energetic and smashing. Excellent sound quality and shivering sexy photos of the inmates.
2007-05-18
Sista Sekunden tourdates
Loads of new tourdates for SS are posted, and the records is expected May 28th. Yippie Kay Yey
SKELETON / BESTHÖVEN split LP
SKELETON 7"
LEARN TO LISTEN #1 fanzine
SUBMERGE s/t 12"
BRAVO FUCKING BRAVO s/t CD
FÖRMÖGENHET är det någon som är snål så är det du 7" EP
Swedish outfit that sounds like Minor Threat's first rehearsal. Scenesters (who won't admit it) deliver the best and most intellectual hardcore there is today. Released by gazillions of shit labels. Why wasn't I asked? You shall buy it now.
2007-02-26
Finally webshop finshed
Hello geeks
The webshop is finished. Totally easy to use! Just click whatever you want and it adds up in a pink column to the left. When you're finshed, just copy the shit and paste it into a mail. Send to me and I'll get back with postage rates and prices in your currency.
Distro is also massively updated with goodies like:
VICTIMS divide and conquer LP
KYLESA time will fuse its worth LP
CAUSTIC CHRIST lycanthropy LP
DEEP SLEEP you're screwed EP
WASTED TIME shameless EP
SET TO EXPLODE feel the rage EP
86 MENTALITY life trap EP
CARDIAC ARREST life's a dead end EP
CLOAK DAGGER daggers daggers EP
THE ASSASSINATORS s/t EP
NUCLEAR DEATH TERROR s/t LP
Sista Sekunden are done in the studio. 13 new songs and a well known cover sung in two languages! Record comes out in May!
I Scream 7 Showers resist forever CD
I Scream 7 Showers/Gamy split CD
Skitliv #1 zine
Skitliv #2 zine
Skitliv #3 zine (incl Warvictims demo)
Looki looki, distro update!
NO HOPE FOR THE KIDS angels... 7"
CONTRAST ATTITUDE/ACROSTIX split LP
ZOE the last axe beat LP
KAMIKATZE knit & trash 12"
FINAL grow strong/empty 7"
And don't forget the repress of GORILLA ANGREB aborted 2000 EP!
2007-01-10
Gorilla Angreb repress
The second press is finally here. Only 300 copies.
2007-01-08
The Indecision Alarm CD added
New swedish amazing band's The Indecision Alarm debut CD has just been added to the distro list. This is the shit! Get it.
Next Instigate release
will be the upcoming Sista Sekunden LP/CD - most likely to be a co release with another swedish label better left unnamed til it's confimed. I'm super excited! You can check out some songs by Sista Sekunden at myspace.com/sistasekunden
Ungdomshuset
, a crucial legentady squat/venue in Copenhagen, is heavily threatened by eviction. I guess most people know about this by now, but please visit their website and help out in any way you can!
www.ungdomshuset.dk
I just got in a bunhc of MIKA MIKO LPS. This is the best punkband I've heard in a long time. Make sure to get a copy. I won't bother adding it to the distro list, it's gonna sell super fast anyway.
The Sista Sekunden/Fy Fan tour was amazing. It's amazing how good the LPs feel after beeing on the road. They really need that.
The correct repress of Gorilla Angreb EP is finally sent from the plant, so any day now!
2006-10-08
Sista Sekunden Tour
All dates are posted for the SISTA SEKUNDEN tour! It's gonna be us and FY FAN on the swedish roads! Don't miss out!
Gorilla Angreb repress is delayed because a major fault at the pressing plant, all of them were like melted bananas...
Up the irons
2006-08-28
Distro soon to be updated with:
RANDY randy the band LP
REGULATIONS electric guitar LP
PROTESTERA new EP
CHAINBREAKER/MÖNSTER split EP
IMPERIAL LEATHER antibodies EP
GORILLA ANGREB aborted2000 EP REPRESS!!
new in the distro! not in the list!
Poison Idea new LP
Nightmare scatterraw LP
Acursed livet är den längsta... LP
Sista Sekunden are playing the Malmöfestival with Mob 47, Pennywise and more. Be there!
Gorilla Angreb repress is up next
Back from tour. The Skitkids new EP is selling out fast. Order records before they disappear! Ugh!
New stuff in the distro:
SQUARE THE CIRCLE demo CASS
KOLA s/t CD
KRIGSHOT till vilket pris som helst CD
SKITKIDS välkomna till paradiset 7"
JUSTICE look alive e.p. 7"
JUSTICE up and down 7"
DISRESPECT first 7"
DISRESPECT wartorn 7"
DISRESPECT justice in a bag 7"
HELLSHOCK warlord e.p. 7"
VISIONS OF WAR / COP ON FIRE split LP
EXTINCTION OF MANKIND the nightmare seconds LP
IMPERIAL LEATHER something out of nothing LP
SAINT BUSHMILLS CHOIR s/t LP
BESTHÖVEN a lei do mais fraco... LP
STATE OF FEAR discography LP
2006-05-04
Skitkids EP + out of town
Hey baberiba!
Good news!
SKITKIDS välkomna till paradiset EP
is finally here! Four shirgood blasting songs, better than ever and with a groove that'd make Angus Young cream his pants. Yes folks, this is the best with Skitkids to this date! Get it now. Co-released with Kick N Punch Records Denmark. US Press by 504 Records.
I'm going on a
Canada tour
with my band the better part of May so the label and distro will shut down for a fem weeks. This means no orders. I'll try and handle all e-mails whenever I get the chance.
If you're in Canada, come a watch us play! All dates are posted at:
http://www.satanic-surfers.com
2006-03-01
Sista Sekunden CD out now!!
Yes that's right. Instigate's first CD release, my own band SISTA SEKUNDEN. Raw swedish hardcore, almost like Raped Teenagers and some late 80'ies USHC to it. 13 songs.
60:- / 7 EURO / 7,5 USD each copy
50:- / 6 EURO / 6 USD wholesale
Get it while it lasts!
Release show is on friday at Linköping Hardcore Fest!
The SISTA SEKUNDEN recordings are finished and turned out great. The CD will hopefully be released 1st of March! Two songs will also appear on the Detonate! Scandinavia!-compilation by Mercy Mercy Records.
Distro is updated with:
His Hero Is Gone LP
Born Dead Icons LP
From Ashes Rise LP
Call The Police LP
Spandau Bullet EP
Signal Lost EP
Pack EP
Suburban Death Machine LP
The Vicious LP
Instigate will release the debut CD by Sweden's hottest new band; SISTA SEKUNDEN. 13 songs of raw old school hardcore sung in swedish. Watch out for this one!
Skitkids EP hasn't been sent off for pressing yet, the layout sort of got lost, as did the master, almost. No worries, we're working on having this baby out soon!
Imperial Leather just got back from their succesfull US Tour. It was a blast, according to new bassist Bullret. Don't miss their new LP on Profane Existence or the repress first EP on Instigate. Out now, dirt cheap!
2005-12-21
Photos & Distro
Hey christmas slimeballs!
Just a short note that we've updated the
photo
and
distro
section. Make sure to check it out.
The Imperial Leather US tour dates are also newly posted on
tours
section, as are the Satanic Surfers Japan tour dates!
I just got back from tour and brought me some goodies to the mailorder!
MAKILADORAS new LP
SIGNAL LOST new EP
DISFACE/CRIATURA split EP
BRODY'S MILITIA/CRUNKY KIDS split EP
NUCLEAR ADDICTS/RESIDUALS split EP
DOOMTOWN forever fucked LP
AMBULANCE first LP
PHALANX first LP
The release of SKITKIDS new EP is put on hold for a while. This is worth waiting for!
BURIAL never give up LP/CD is still available. Germany's finest band deliver 12 raw tracks of hardcore punk with a burning spirit touch!
GORILLA ANGREB aborted 2000 EP is almost sold out. Repress is not ordered yet, it'll probably take a while.
The website is finally up and running, it's a great relief, after all the hazzle with my domain companies.
A new release has been added to the Instigate family;
SKITKIDS välkomna till paradiset 7" EP
. I'm doing it with Kick N Punch (just like the Onna For Pleasure 12"). It was originally released by Timmy/540 Records in USA to support Skitkids US tour, but I'm pretty sure he's gonna keep it in press, just like we intend to. It has 4 songs, maybe the best recorded material by Skitkids ever, and best sound by far!
The distro hasn't been updated in a while, I'll try and get this done this week.
Disptr built me a new website! It looks swell ey?! Expect more updates and hot images from now on.
Restocks on Paintbox, Knugen Faller and much more.
Check it out
brohammer!
2005-05-30
Huge distro Update!
Zoe, ABC Weapons, The Rites, Saturation, Black Cobra, Warcry, Inepsy, Skate Korpse etc. Check the distro section!
Burial LP
still haven't arrived. Sorry for the delay. Soon!
Fuck Danzig.